4 Curly Hair Styles That Work For a 9-5 Woman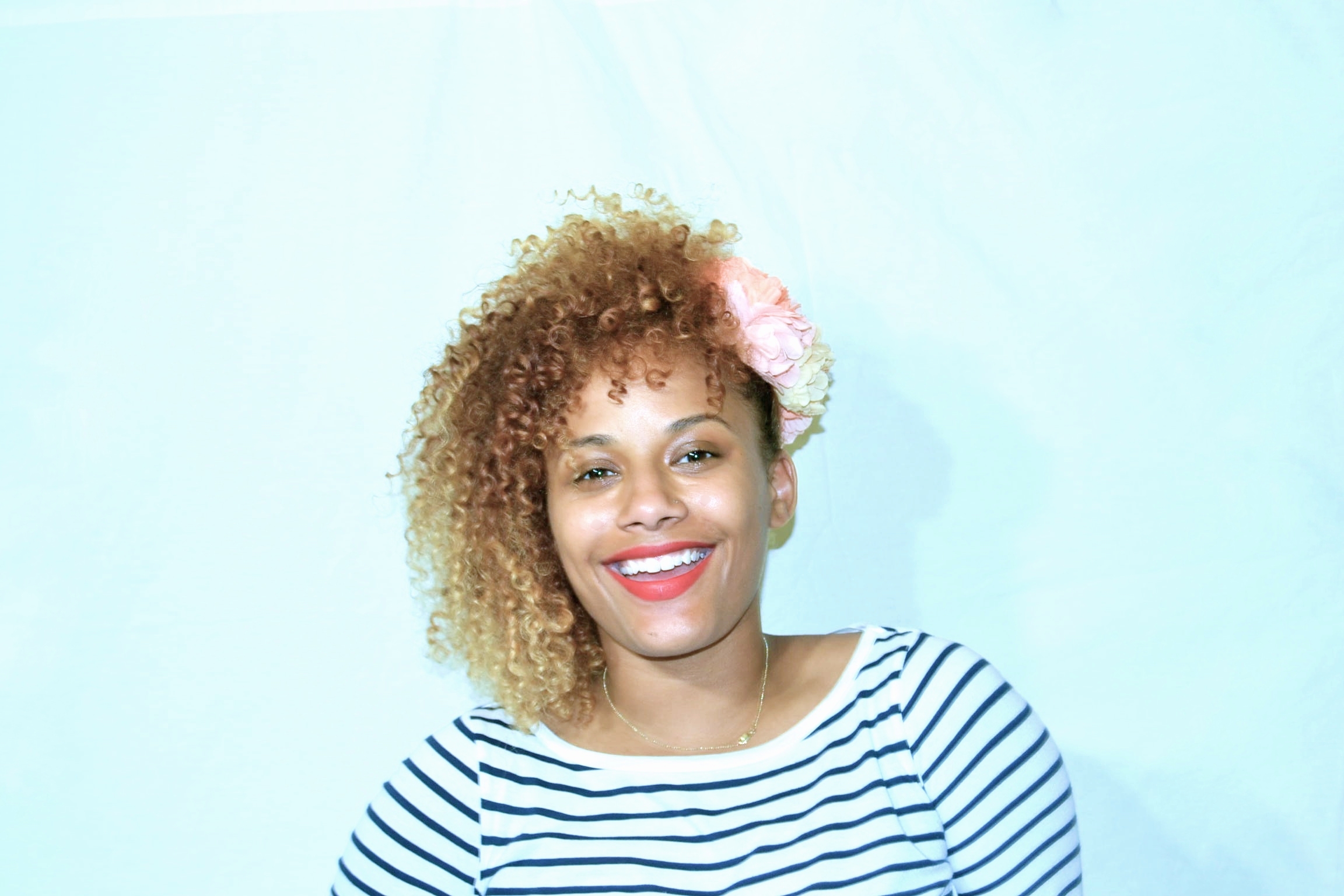 There are some days when I just wake up and want to walk out of the door--hair crazy and all! I can truthfully say that wearing my hair natural seems like more of a task now than it ever has in the past.
This is mainly because I've been on the verge of wanting to cut my hair, but I'm trying this whole 'don't give up' kind of lifestyle, so we're a work in progress here(hair).
My job knows me for my curly hair and for always switching up my styles. Something as simple as adding a bobby pin to put one side up, or a slick-back ponytail is a major difference to them. While I'm over here just bored like, I need change!
Because I like to change up my hair so often, I want to share 4 curly hairstyles that could work for your office, while still keeping a maintained, professional look.
These styles are very simple to do. Each style took me less than 5 minutes to do. Of course, the process of achieving the curls will vary with style and time.
You'll never know what works for you unless you try it, right?!
Here are 4 of the many natural hairstyles that you can try out at home.
A simple wash-and-go. You can never go wrong with this. Using a styling gel-oil or leave-in conditioner before you head into the office and rock this fro like the bad gal that you are!
This look is good for a day at the office, or a happy-hour after work with co-workers. It adds a little sass to your look and automatically gives the effortless & "Confident" look.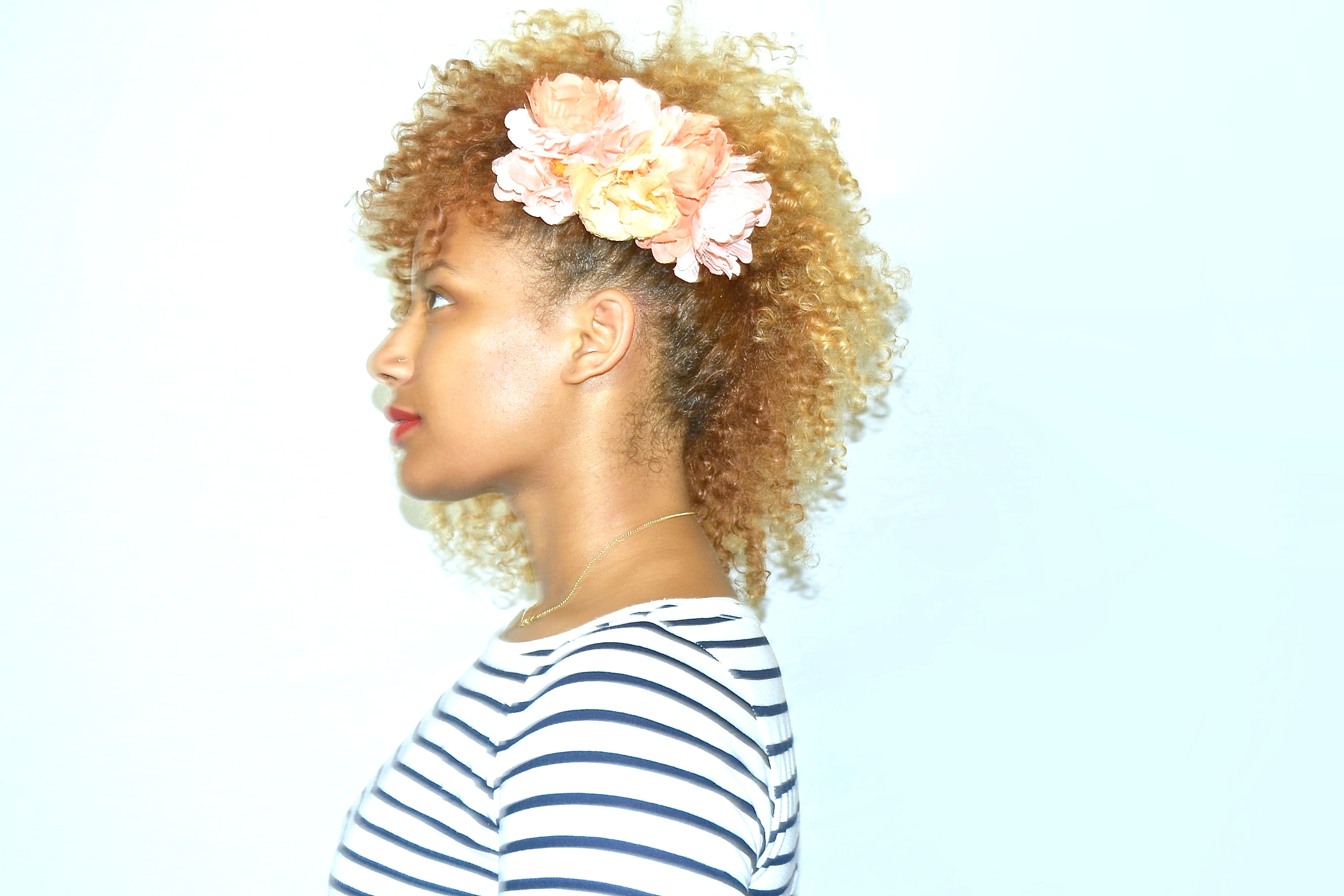 With Flowers in Her Hair! This is a half mo-hawk and super easy to do. It gives an edgy look, but a friendly and flirty touch with the flowers!
This style is fun to do. Two twists the lead to the big explosion. Okay, a bit dramatic. This screams "I want to keep it subtle, but you better recognize the curls,too!"
The best part of having curly hair is the flexibility to try so many different styles. I love to be able to search the web and find different creative and fun ways to express myself through my hair.
Show me YOUR favorite style!
Natural hair is BEAUTIFUL! Own it, ladies & gents.
**All photos taken by my 10 year old sister Ariel**