The Greensboro Way- A Weekend in North Carolina
I wanted this Summer to be filled with activities and places to go, new people to meet. So, whenever an opportunity presents itself and allows me to fulfill all of that, I'm all about it.
Before booking my trip to North Carolina, I completely withdrew every event that I had planned for this weekend out of my mind--accidentally. But, needless to say, I really enjoyed my trip and it was okay that I missed out on a few other events. There's always next year, Curl Fest.
We touched down Friday morning and made our way to some good ol' southern cooking. Well, it was okay, to be honest. We went to a place called Scrambled. I can't say that I didn't enjoy my breakfast, but I will say that it was not as warm as I desired.
It was amusing because my best friend and her cousin Bryant knew that I missed out on some events, so their goal was to make sure that I was pleased--and by that I mean, they asked my rating of each place we went to! So, I'd say Scrambled had a really cool vibe/atmosphere inside, but the food could be better--or warmer. The french toast was pretty yummy and the biscuit melts right in your mouth!
Afterward, of course, we took a nap because, why not!? But then, we went hiking! We went to the Hanging Rock hiking trail and it was amazing. The scenery. The hike. The sweat. All worth it. There's so much beauty from up top, being able to have a different perspective on what God created. I love hiking! It was draining, to say the least, but absolutely worth it.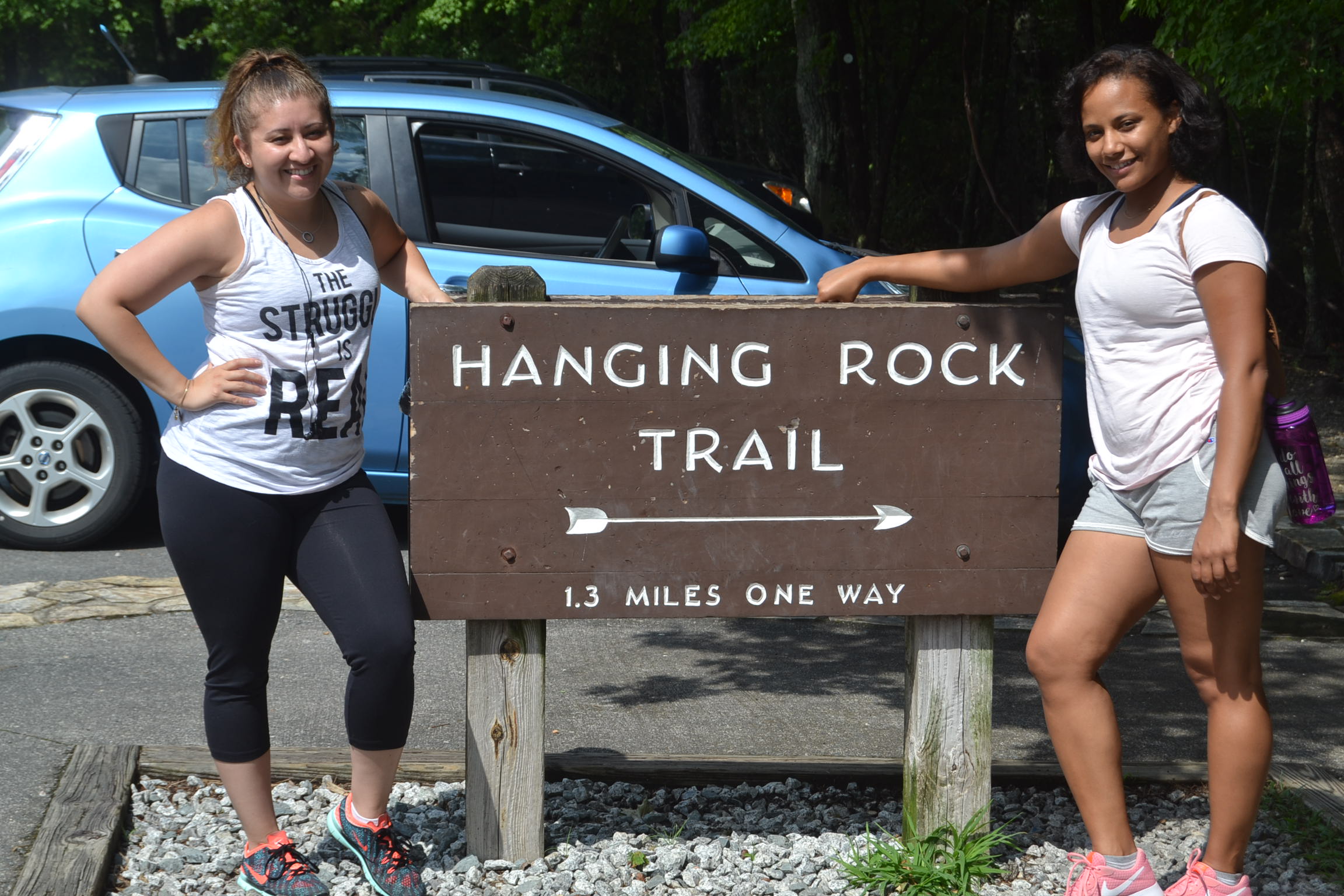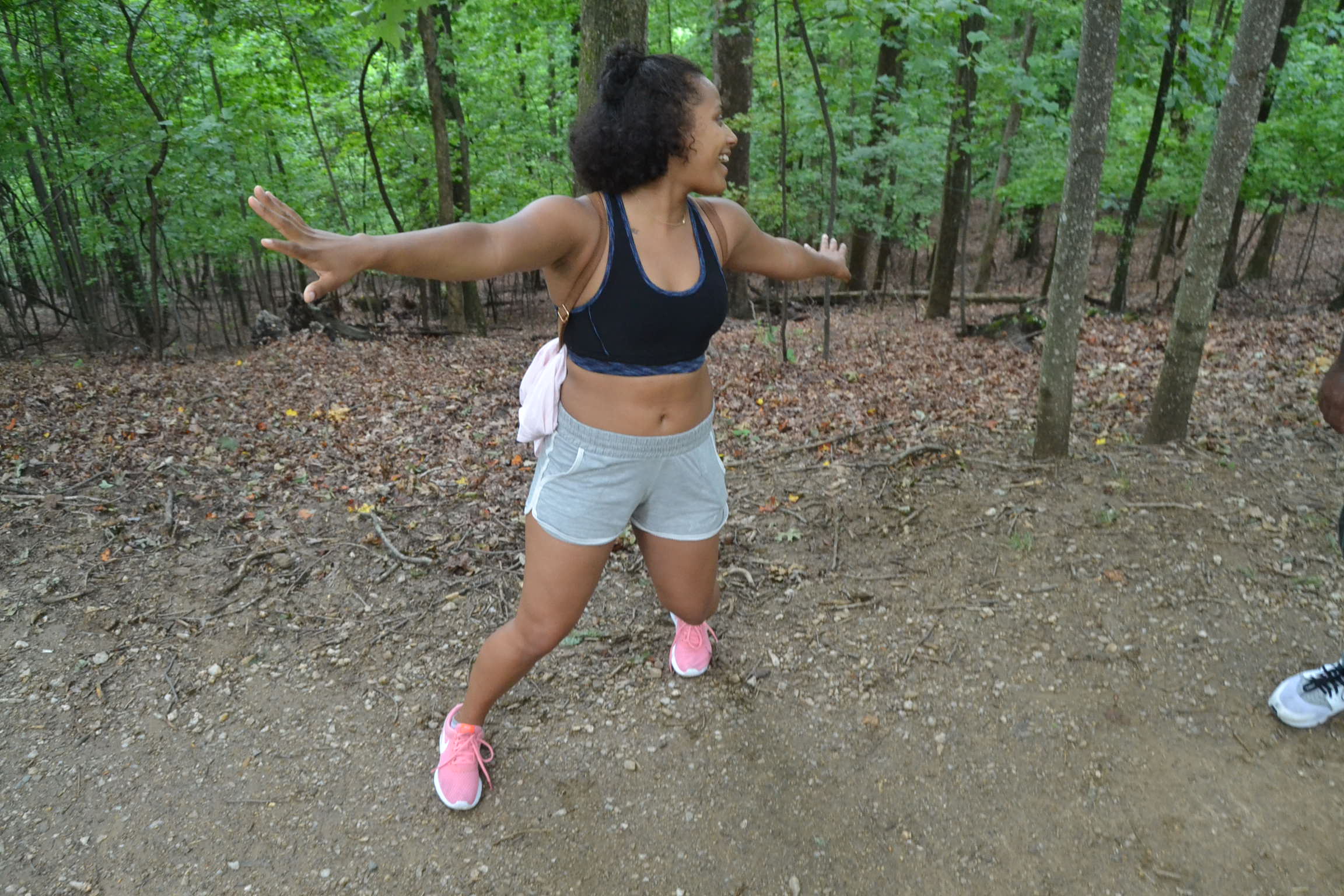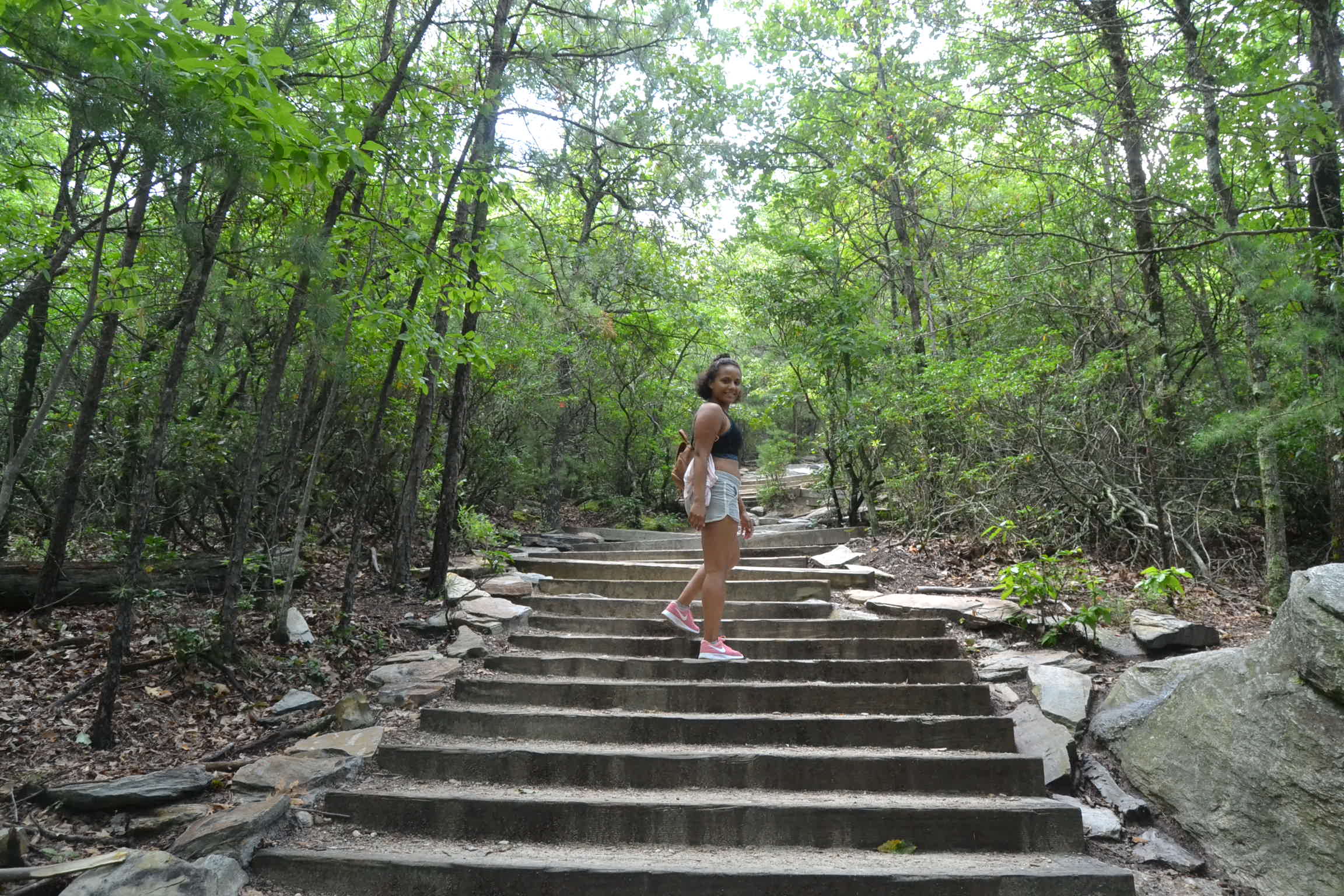 We spent a lot more time eating, sipping on wine at the vineyards and thrift shopping. Let me tell you! The south is about to become my best friend when it comes to thrift shopping. I'll do a haul post of all of the items I bought at thrift shops while in North Carolina.
I won't bore you with words when the photos tell all! Vlog coming soon :) Tune in at www.Youtube.com/SaphiaLouise
Other places we checked out:
1. Hops (Burger joint) - The burger was massive.
2. Bojangles
3. The Cookout
4. Dames Chicken & Waffles- Their fried chicken wings, tho!! I'm not big on Chicken and Waffles, so I got the order without waffles. Topped it off with some mac and cheese and collard greens. I wouldn't recommend the Mac & Cheese, but the chicken and collard can make for a good meal.
5. Camel City- dope scenery. food, eh.
The weather out there was perfect. It was blazing hot but comfortable for a person like me who loves to tan. I'd definitely spend another weekend in North Carolina. The people out there are super friendly and polite. As we did our hike towards the hanging rock, lots of people were greeting us and giving a few words of encouragement. It's also amazing how cheap things are there! From the food to the thrift shopping (of course).